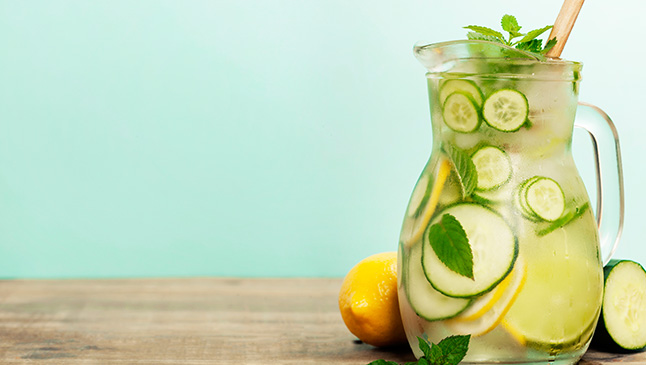 Flat Belly Water Detox Recipe Weight Loss Drink
Naturesupplies have found the most amazing detox drink which is very simple to make which really does help to loose belly fat if followed with a healthy eating plan.
Cucumber,Lemon,Ginger and Mint Fat Buster
Flat belly water is a simple blend of cucumber,lemon,ginger and mint which fuses into the water to create your own detox water at little cost.
Ingredients To Make Flat Belly Detox Water
1-2 litres of water
1 cucumber sliced
1 lemon sliced
15 fresh mint leaves
How To Prepare Naturesupplies Detox Water To Loose Belly Fat
The flat belly water speeds up the whole fat burning process. Prepare the drink by slicing the lemons,cucumber,ginger and drop them all into a glass jug with the mint leaves and leave overnight to let the ingredients to fuse into the water.The following morning the drink is ready to drink,once the water is gone repeat the process or many people use the same ingredients and just top it up for the next 2-3 days but the choice is yours. Very popular with acai berry capsules to accelerate weight loss!